At Shanti Bee, in Heaton, Newcastle upon Tyne we offer a range of Yoga, Mindfulness & Meditation classes and 1-2-1 Health Therapies like Massage, Reflexology and Reiki.
As a CIC aiming to make holistic health more accessible – we offer affordable services, because health is wealth and should not only be a luxury.
We host a range of weekend workshops and trainings – If you are an holistic health practitioner wanting to run events from the centre you can get in touch and hire the space out.

Shanti Bee started as a way to support health practitioners in the East of Newcastle upon Tyne provide their services to the local community. Since, we've grown to offer a range of well being classes, therapies, event spaces and bespoke community health offerings.
---
New offer!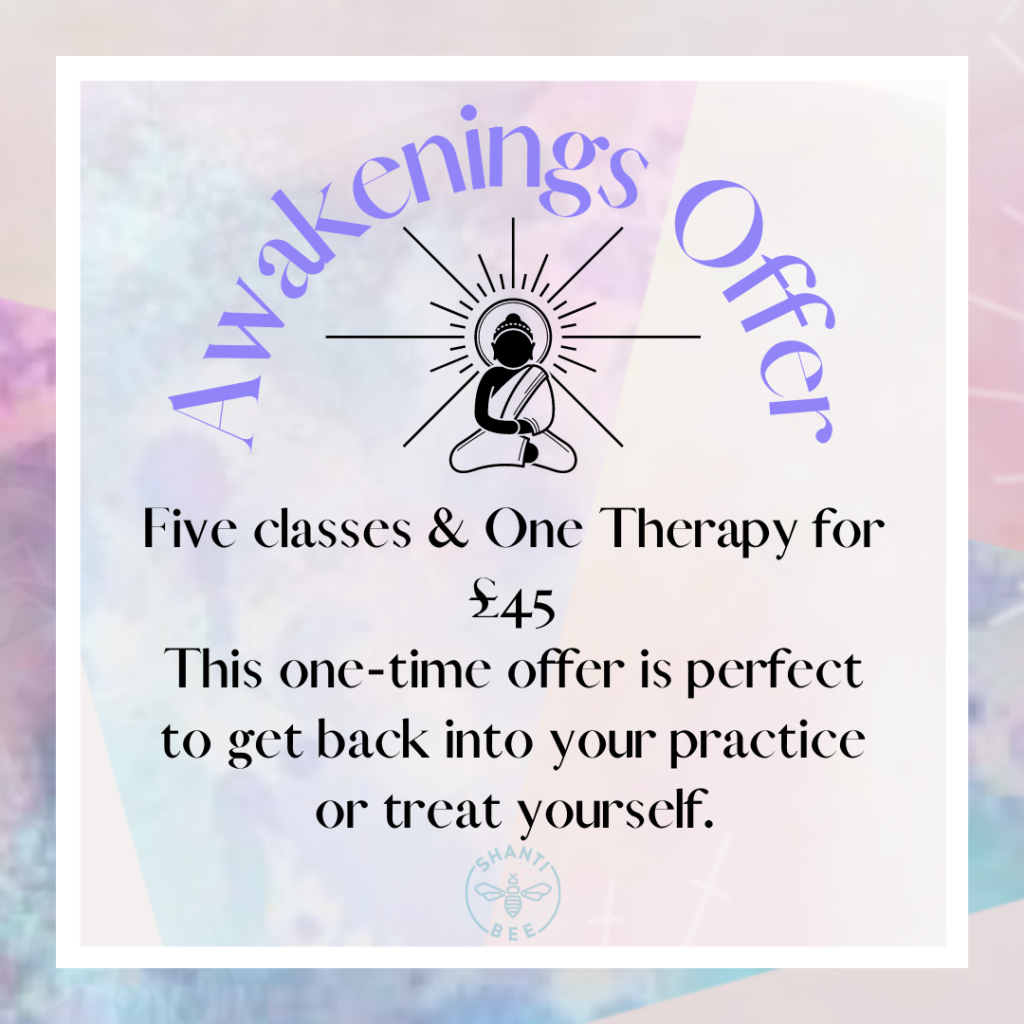 Awakening Offer – £45 – This includes 5 classes and 1 therapy session
*This is a one off offer – Use it to get back into your practice, treat yourself, find out about Shanti Bee or if you like you can gift it to a loved one, but use it wisely – it might not be here forever!
Our awakening 'introductory' offer allows you to choose 5-classes and one therapy (Monday – Friday) from our schedule.
From purchase, you must book all of your allocated wellbeing within one month of purchase.
*Our therapists do get very booked up so check their availability before you commit to this – you don't need to use your therapy in the specified period, but you do need to book it!
---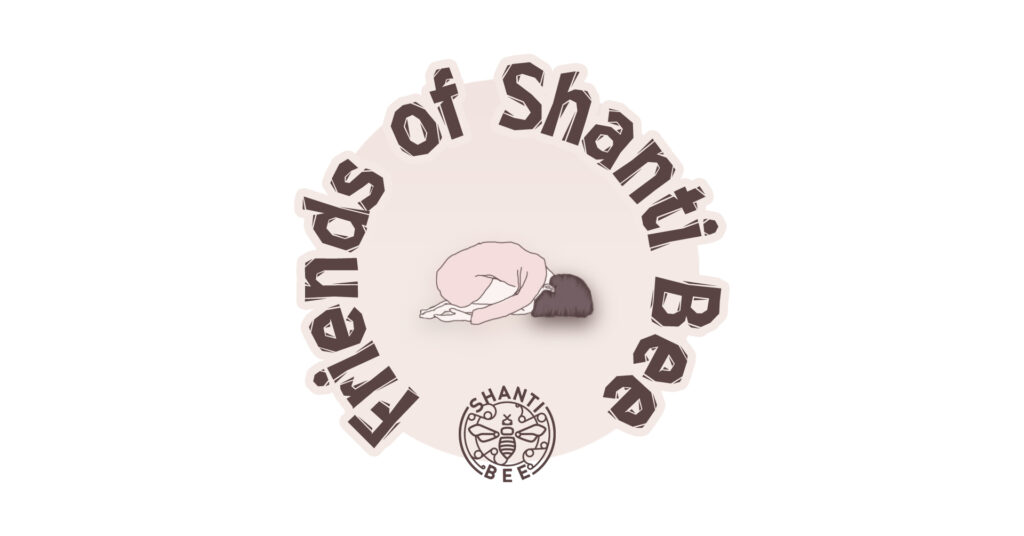 Our well being scheme Friends of Shanti Bee is free for those who could not afford to use these services otherwise, and gives access to well being courses.

Shanti Bee is supported by volunteers and community investment.

Our Values
Our values are at the root of everything we do.
In an essence we are a group of caring individuals all drawn to making holistic health accessible.
We, like everyone, are learning as we go and whilst these values are consistent and rooted, we are also flexible.
We hope the organisation develops along side those communities who access it.
Community
Community is at the heart of everything we do. Where would be without each other?
With our activities we hope to inspire, support and empower people to explore holistic health lifestyle choices; improving quality of life and therefore our interactions with one and other.
We value and respect each person as an independent individual who has the power to explore their own wellbeing choices.
Inclusivity
We respect and value diversity.
We hold a space that is inclusive to all. We strive to always include people who might otherwise be excluded from, or experience barriers to, accessing wellbeing services.
Shanti Bee is committed to making holistic health accessible. Specifically aiming to provide services that support those at risk of, or suffering from, mental health illnesses and social isolation.
Integrity
We aspire to fairness between all.
We have complete respect for anyone inside and outside of Shanti Bee
Our actions stem from our ethical principles. We are open and transparent in our actions.
As a Community Interest Company we have a commitment to our community and we will honour that in any way we can.