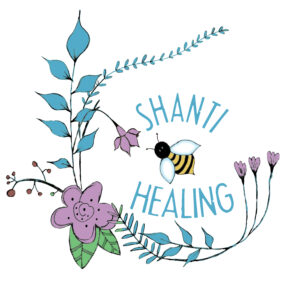 Not long to go now!
We can't wait to be back at the very wonderful and locally focused Lindisfarne Festival.
The first time I went to the festival I taught a partner yoga class in a big empty tent and now we run a comprehensive healing area which fills the tent with teachings, people, sounds, colours, flavours and much more!
The Healing Area comprises of one main tent, which opens early in the morning with well-being workshops back-to-back until 7pm. Within this tent our 7pm our alternative stage opens with electronic bears and heavenly harmonies right through till 4am! Yes till 4am!
Between about 9am and 2am we also open a small, very friendly café which serves a selection of cakes, cold pastries, and teas.
In the outside spaces of the healing area, you can receive one to one therapies with practitioners that bring with them an abundance of experience and healing.
Keep reading for more info, timetables and links to find out more.
Shanti Stage Timetable
In the early evening we start with the tunes.
We LOVE to dance – come let your hair down – throw your shoes off and find your flow.
We feel very privileged to have welcomed both local & international artists to our stage – we hope it tickles your ears as it does ours.
| Thursday | |
| --- | --- |
| 18.00 – 19.30 | DJ Tom Tom |
| 19.30 – 21.00 | Stevie Lad – Funk & Soul Set |
| 21.00 – 22.00 | DJ Trainoize & Crew |
| 22.00 – 23.00 | DJ Trainoize & Crew |
| 23.00 – 00.00 | DJ Trainoize & Crew |
| 00.00 – 01.00 | DJ Trainoize & Crew |
| | |
DJ Tom Tom
DJ Tom Tom opening proceedings in Shanti Bee. A pick-a-mix selection ranging from ambient to bangerz! Always posi vibez!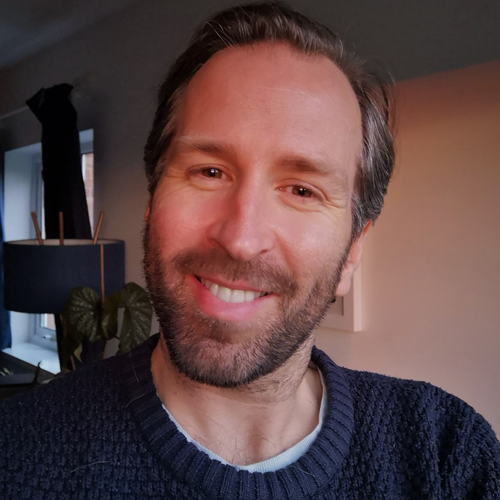 DJ Trainoize & Crew
"Hosting Thursday night's legendary Shanti Bee opening party we have Compakt Disco with DJ Trainoize & Crew.
A long running guerilla party first established in Newcastle in the dim and distant past, born out of raves, occasional club nights & house parties and currently running quarterly in the perfectly formed Little Buildings in Newcastle's Ouseburn Quarter.
Musical influences from 40 years of music to shake your body to.
Featuring DJ Trainoize, Tim James, Michael Collins, Rowan Van Muysen and Stel.
Expect your joyous and electric selections with a booming kick drum!"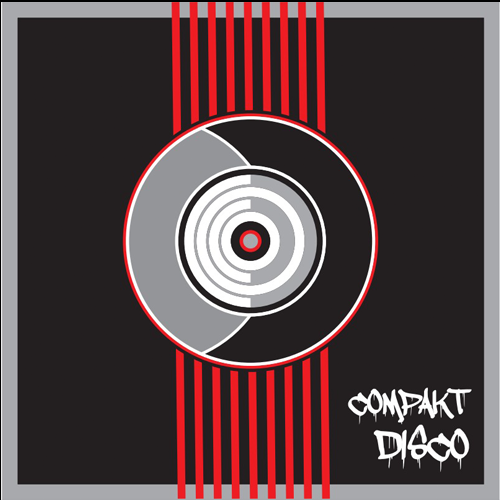 | Friday | |
| --- | --- |
| 18.30 – 19.30 | Chris Bennet |
| 19.30 – 20.30 | WOLFSTIG |
| 20.30 – 21.30 | Munsen |
| 21.30 – 22.30 | Minerva Wakes |
| 22.30 – 23.30 | MuLi Beats |
| 23.30 – 02.00 | Raj Pannu |
| 02:00-04:00 | Boo |
| | |
WOLFSTIG
Live Electronic Duo from the North East. Shanti Bee regulars and Lindisfarne Festival Mainstays. Delivering unique psychedelic dance vibez. Never to be missed.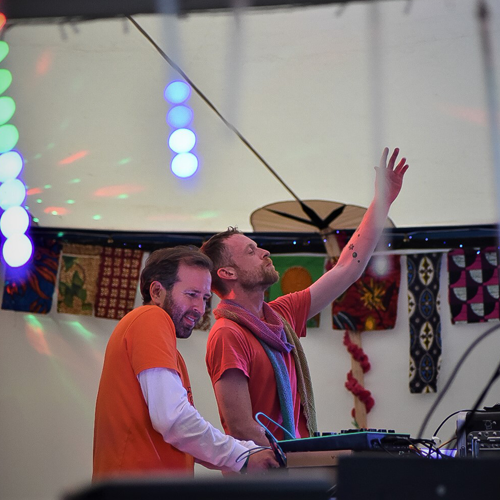 Munsen
After last years set for Shanti Bee, Munsen is delighted to be back, bringing his passion and music selections to Lindisfarne.
With over 20 years on the decks, playing at parties across the globe, Munsen has crafted his skills mixing a variety of genres into his sets. In the last 2 years his Balearic Beats mixes on Method Radio along with more recent shows showcasing his other tastes, have paved the way for some exciting things in the pipeline.
Creator of Lagoon Recordings and part time producer Munsen left us this message "I will be aiming to create some euphoric moments for Shanti Bee but with an intimate house party vibe in mind".
Expect anything from house music to balearic through to melodic techno and beyond.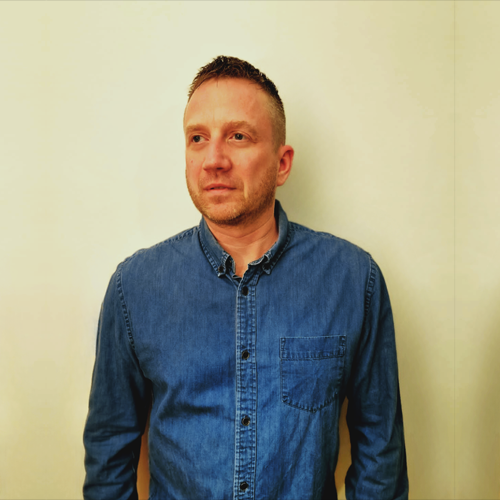 Minerva Wakes
Minerva's Wakes make dark, juicy triphop with a twist of glitchy psychedelia. Primal electro bass tones move with strong beats creating a powerful backdrop to hauntingly entwined melodic vocal harmonies. Lush synths are gripped by a glint of dubstep as Minerva slowly awakens.

Debut album 'Mirrored Moon' was launched in 2021 on Traffic Cone Records as part of a bigger multi-arts project that also included the pamphlet 'Minerva and the Whir' (published by Wordville Press) and a collection of visual art.
More info on Minerva wakes at my website – www.jodarc.co.uk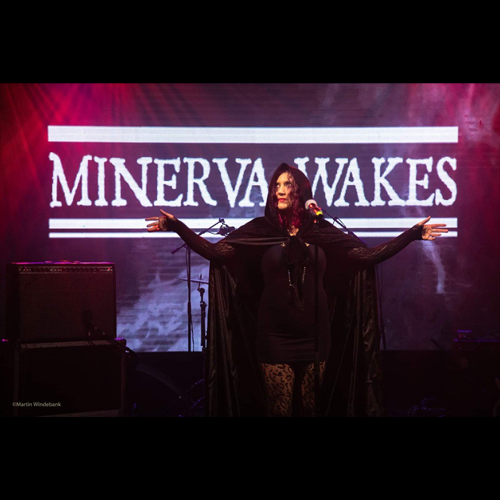 MuLi Beats
MuLi Beats is a DJ and production duo (Craig & Emma) who have been spinning tracks and making tunes together for the last 15 years.

'MuLi Beats' is inspired by their love of multilingual electronic dance music and world rhythms. They like nothing better than playing interesting and exotic sounds that take you away to another land.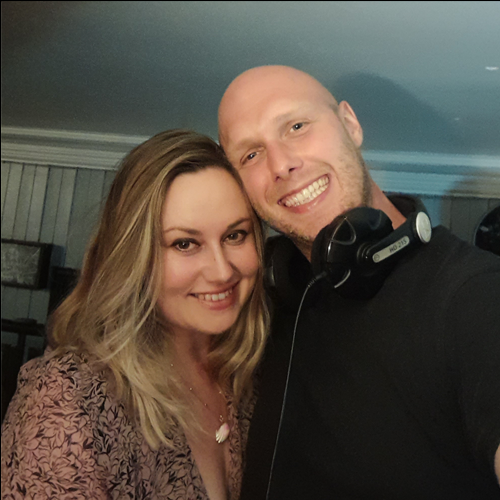 Raj Pannu
Raj Pannu is a UK based DJ/producer, and occasional audio-visual artist, as well as running promotions for his own nights around the UK/Europe. His key collaborations have been with Ninja Tune, Coldcut, Talvin Singh, and the BBC.
As a DJ, Raj is known for his accomplished skills, informed selection and his ability to adapt to any venue/audience he is confronted with, and has played solo and with people from all kinds of backgrounds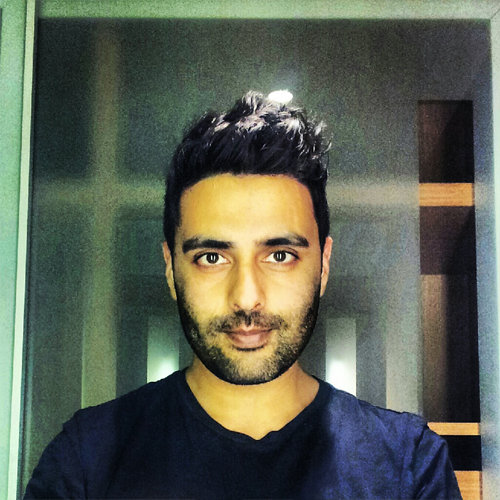 Boo
Boo is a producer, DJ, vocalist, and founder of the Ghetec party series in Newcastle. Inspired by Burial, 90s rave & the trance she grew up around in the North, she carries these influences into her work whilst focusing on emotional release to guide self expression.

Her work spans from heavy club hitters to emotive burnt out ambience. This polarity is united through her voice, which is used in an array of ways to communicate moods and ideas, creating a strong sonic identity unique to her.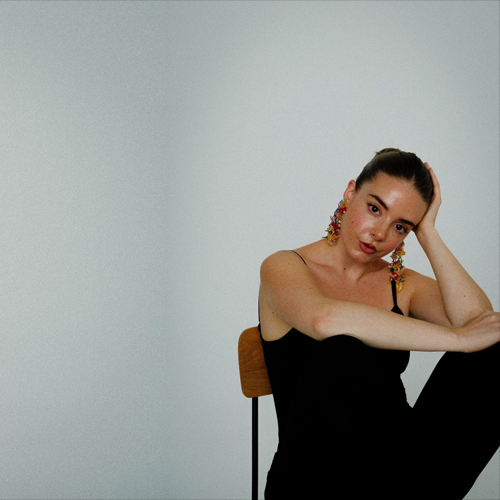 | Saturday | |
| --- | --- |
| 18.30 – 19.30 | Chris Bennet |
| 19.30 – 20.30 | The Sound Priestess |
| 20.30 – 21.30 | Alex Cullen |
| 21.30 – 22.30 | Nadedja |
| 22.30 – 23.30 | Emma Vibez |
| 23.30 – 00.30 | Amateur Cult |
| 00:30-02:00 | Francesca Traxx |
| 02:00-04:00 | Tony 586 |
| | |
The Sound Priestess
The Sound Priestess is a Glasgow based multi-instrumental artist, gong master and a certified sound therapist. They create dreamy auditory experiences that take the audience into a deeply relaxing state. Sound priestess has been performing in both alternative venues as well as some of Scotland's festivals. They also run monthly sound baths and a range of wellbeing events.

The performance is a mixture of meditative soundscapes, spoken word and witchy ambientes. Through the sound of a mighty gong, electronic effects, and vocals you will be take on a mystic journey to the other side of consciousness. Close your eyes and let the magic lead the way.
Alex Cullen
Alex Cullen is a DJ, producer and guitarist from Hartlepool, playing an eclectic mix of funky bass bangers!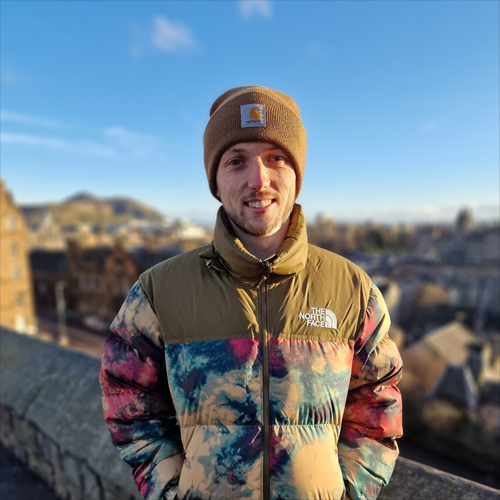 Nadedja
Described as "classy, dynamic and impressive", Nadedja's music has always had the power to mesmerise and captivate audiences – an uncanny, intrinsic talent first visible as a 12-year-old songwriter. UK-based but Brazilian-born, Nadedja's alt-pop sound is the perfect blend of intoxicating and magnetic soundscapes coupled with her ethereal signature vocal delivery.
Inspired by the music and songwriting of Maggie Rogers, Rosalía and MUNA, Nadedja's upcoming music captures a devotion to raw emotions and gut feelings, whilst exploring ways to free those passions through sensational pop textures, catchy hooks and compelling melodies.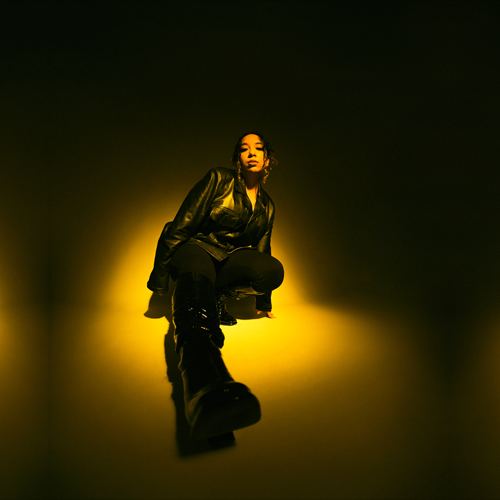 Emma Vibez
"Emma Vibes is a northern DJ quickly making an impact on the northern scene.
Since learning to DJ during the lockdowns of 2020 she's managed to secure multiple club residencies playing alongside the likes of Sam Divine, Low Steppa and Karen Harding to name a few!
She plays everything from house, disco, trance to techno and always has classic or two in her sets.
With her raw talent & passion for the music, Emma Vibes' set isn't one you want to miss!"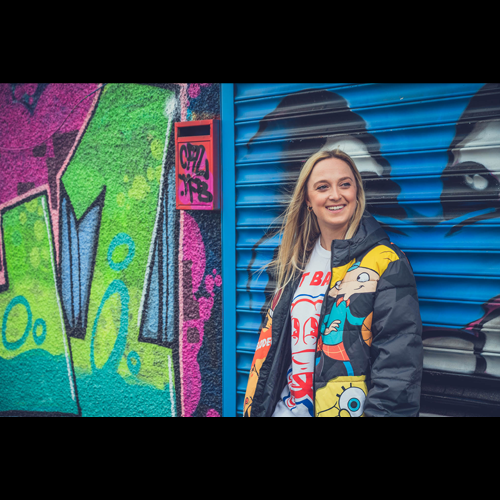 Amateur Cult
Based along the Firth of Forth coast, Amateur Cult has created a unique take on post punk and electronica, embracing stark atmospherics, emphatic darkwave rhythms and retro synths soundscapes referencing artists from Jonny Greenwood, Boards of Canada, Crack Cloud and Bjork, to the documentaries of Adam Curtis.
Created as a solo DIY project by Alastair Chivers, Amateur Cult released the debut album, The Mirrored Pattern, in October 2022 – receiving praise from BBC 6 Music's Steve Lamacq, The Herald Scotland, Keep It Fast, Snack Mag and Is This Music?.
Following on from sold out headline shows in Scotland, Amateur Cult will perform live at Lindisfarne with a full band featuring members from Acidsaurus Bong, DTHPDL, Robot Death Monkey, as well as saxophonist Andrew J. Brooks and rapper / MC TH!NK.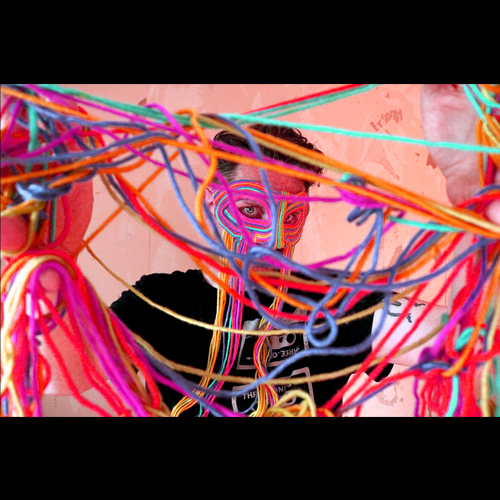 Francesca Traxx
Born in Newcastle, Francesca Traxx has made a name for herself after making her club debut back in 2021.

She has since supported the likes of Prospa, Krystal Klear, Mark Blair and Salute, whilst playing in the best venues in the city. She mainly focuses on uplifting old school house whilst also shelling some breaks and speed garage.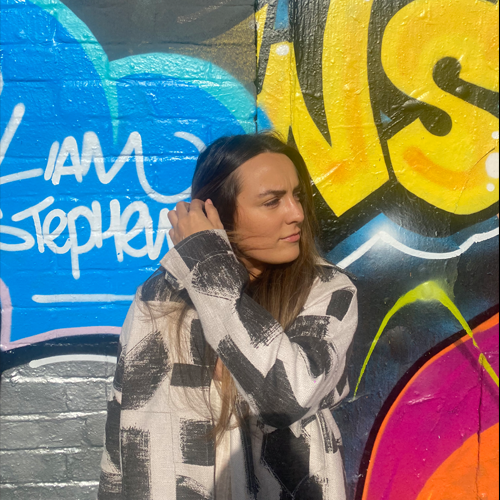 Tony 586
"Owner of 586 Records. Supplying vinyl to DJ's, across the world, from Gateshead
A DJ for over 30 years. He played the closing set for you in the Shanti Bee Tent, 2022. He's back to melt your minds, once more!"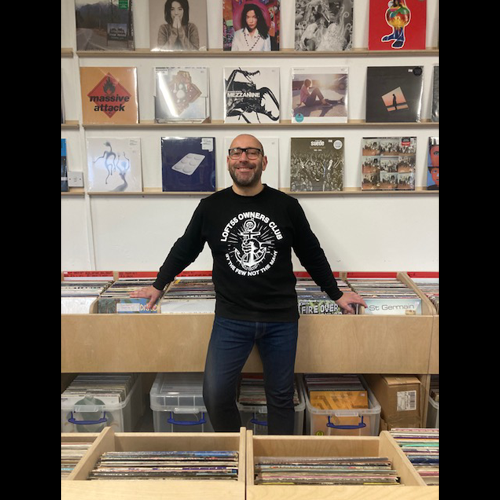 Therapists
Nicola @NicolaInNature will be offering Reiki, Crystal Therapy, Reflexology and Indian Head Massage. She will be in a tent with Chelsea @PureEnergy_Healing also offering Crystal Therapy, Reflexology, Indian Head Massage and Breathwork.
Ruth Willis will be bringing @TheMeetingWomb to Lindisfarne.
It will be a space for women to come and talk about their reproductive health while making (optional) Fanny Bunting.
Liz Hay will be bringing Tarot & Card readings on a 1:1 or 2:1 as you might like to share with your close friends or family.
Nat @TempleofTheStars will be bringing all of her lovely things which incudes Reiki, Indian Head Massage (+neck,shoulders,upper back), Back/Neck/Shoulders, Blissed out – Combination of Swedish/Lomi Lomi and Reiki.
Anna Marie and Kris will be bringing donation-based running arts & crafts workshops.
Nina Taylor will be offering massage, reiki healing and Tarot card readings and Kate Brett @HighVibeHealing will be offering Massage Therapies.
Workshops Timetable
We bring about 20 mats with us from the studio, so if you bring your own you are guaranteed a mat!
Please arrive ten minutes before the session, you cannot pre-book and we would like everyone who attends to be comfortable and so once they are full, we will have to close the doors.
| Friday | |
| --- | --- |
| 09:00 – 10.00 | Mindful Flexibility with Ella |
| 10.15 – 11.15 | Embody slow paced Hatha Yoga & Breath Flow Meditation with Jodie |
| 11.30 – 12.30 | Embodied Yin & Yoga Nidra with Rosie |
| 12.40 – 13.40 | Quickie Choir with Lindsay – Pop, Gospel & Fun' All voices welcome! |
| 13:45 – 14.45 | Taoist meditations & Qigong with Lisa |
| 15.00 – 16.00 | Groove with Mel |
| 16:15-17:15 | Twerkshop with HannahBoom Lector |
| 17:30-18:30 | Feel the Feels Forrest Yoga Flow |
| | |
| Saturday | |
| --- | --- |
| 07:30 – 08.15 | Feel Good Pilates with Jo |
| 08.20 – 09.20 | Gentle morning yoga with sound bath with Sara |
| 09.30 – 10.30 | Stretch and Sing with Becca and Sarah |
| 10.45 – 11.45 | Gong Bath with Gill |
| 12.00 – 13.00 | Gentle Vinyasa Yoga with Amie |
| 13:15 – 14.30 | Ecstatic Dance with Jill & Dean |
| 14.40 – 16.00 | Rainbow Flower crown Making with Sonia |
| 16:15-17:15 | Empowering Goddess Bellyfit class with Silvia |
| 17:30-18:30 | Medicine Songs and percussion with Jo |
| | |