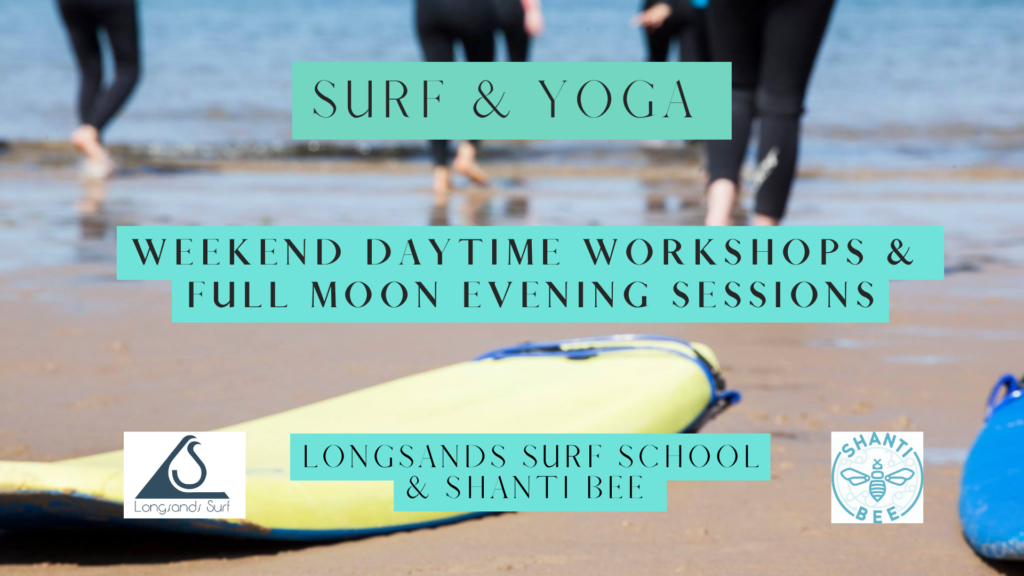 Surf & Yoga at Tynemouth Longsands
We are very excited to be running our Surf & Yoga workshops again (year five!) with Longsands Surf School on Tynemouth Longsands Beach.
You do not need experience to join. Some understanding or practice in yoga would be useful and an open mind! We are running two types of session… There will be 3 Full Moon evening sessions and 14 weekend daytime sessions on either Saturdays or Sundays. Book your dates below…
Book Online
Click the book button below to view the dates and times of all upcoming sessions this summer!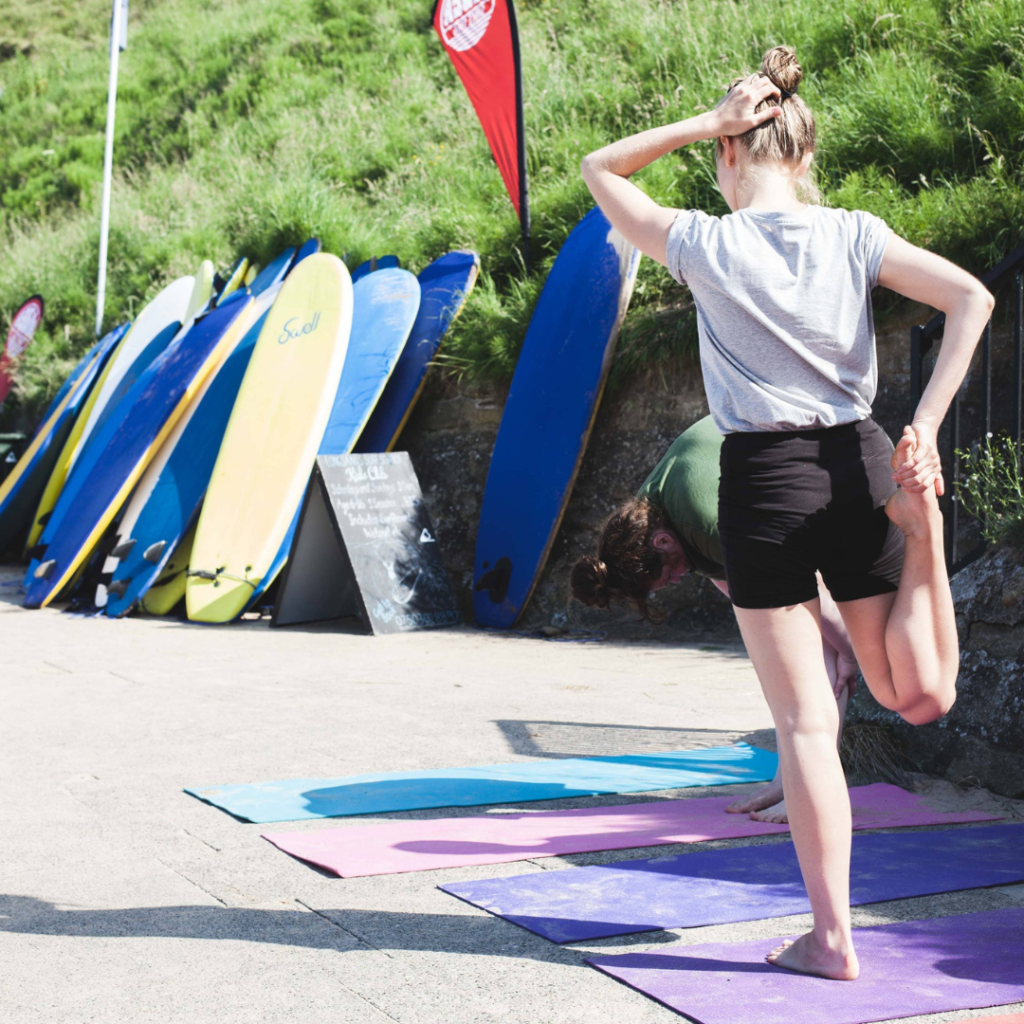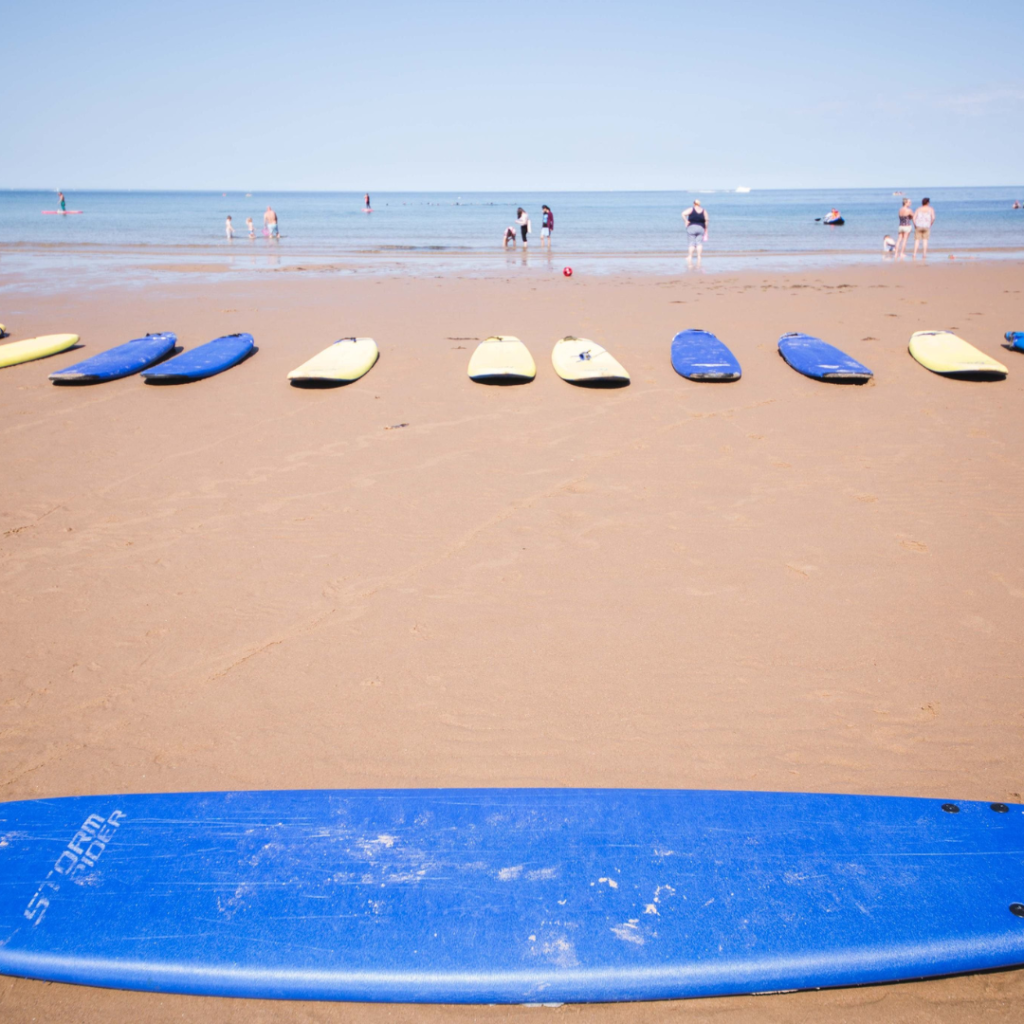 ---
What does a session look like?
After introductions and getting settled on the mats we practice some grounding techniques, followed by about one hour moving on the mats with some partner yoga to keep the energy high.
After a quick change we dive into the sea and surf (or try our very best too!). For the Full Moon sessions if we get lucky we paddle out to look at the Full Moon which can be spotted just south of the rocks (sometimes!)
This is a very nourishing, energising and fun and active way to spend your time. If you've been before, we can't wait to welcome you back!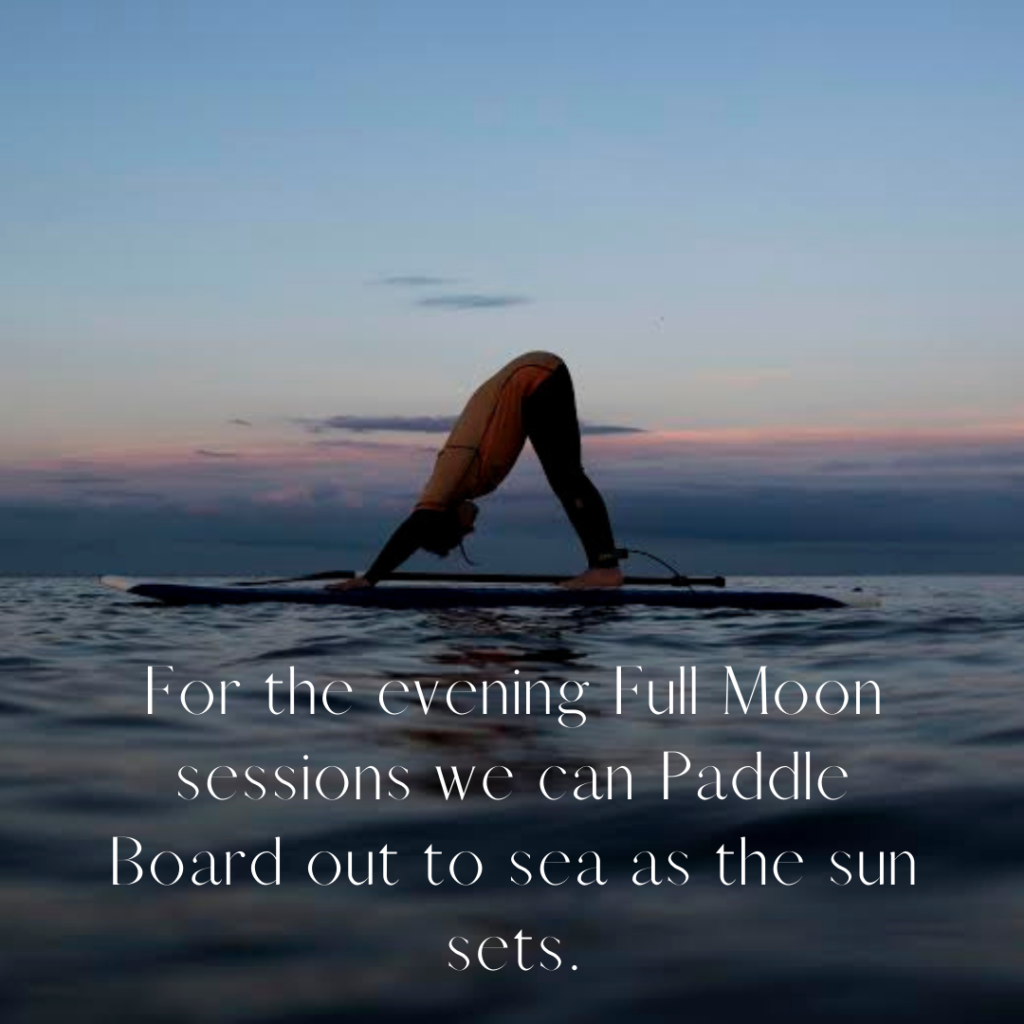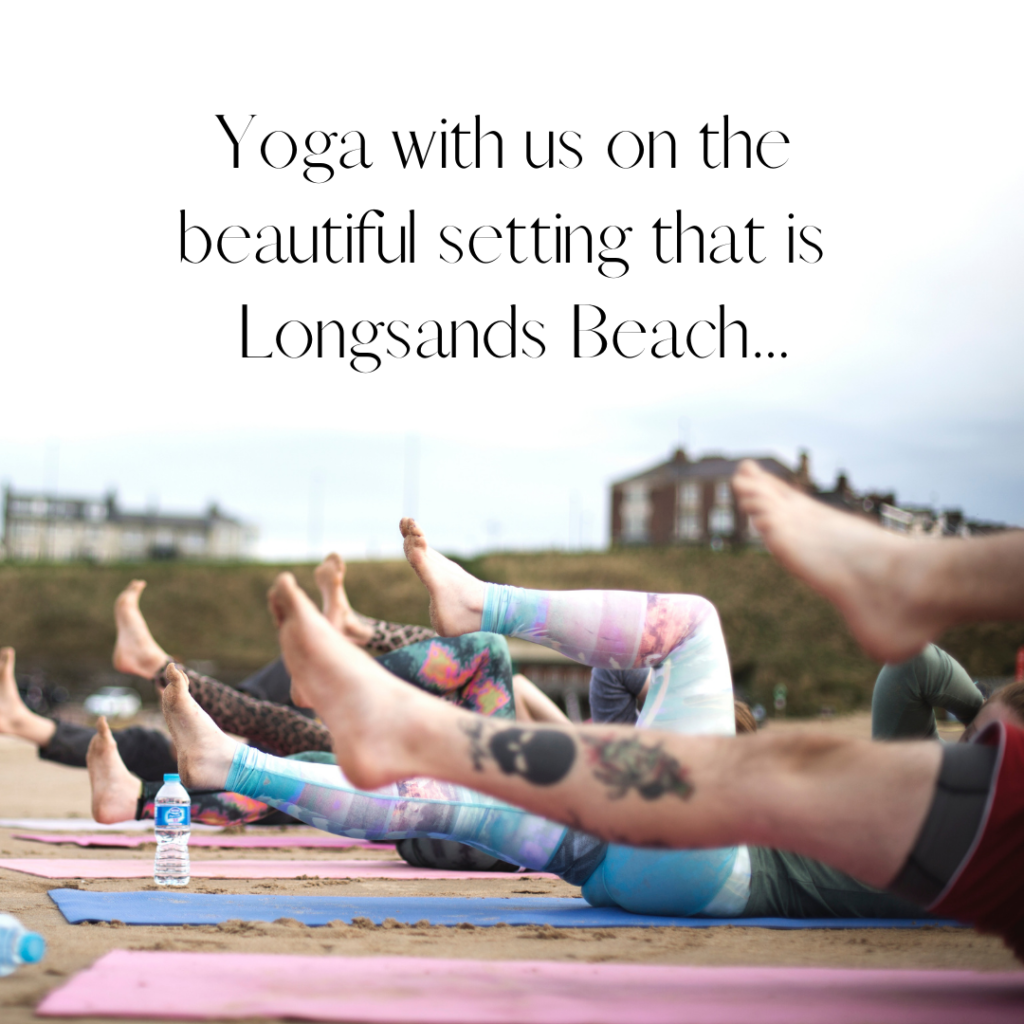 Shanti Bee Yoga teachers that will be hosting the sessions include:
Rosie Mason, Stacey Young, Lauren Birch, Rosie Edmunds, Amie O'Halloran, Fay Goodman, Zoe Moorton
In advance of the sessions you will get a 'what to bring' and 'where to meet' email.
---
Book Online
Please advance book these sessions.
* We hope to have a minimum of 8 people per session – with so many people involved in making these sessions happen, this is the best way for us to operate. We hope you understand and advance the book.
*Sessions will go ahead in rain – we get wet in the end! If the wind is too high, that's when they might get cancelled. We would try to cancel the session and let everyone know by 11.30am on the day if it was to be cancelled. Full refund or re-schedule offered. (Another reason to book in advance.)

The workshop includes your surf and yoga teachings, your yoga mat and everything you need to go in the sea (board, wetsuit and if you like booties).
Thank you so much for your interest – we really hope you can join one or more of the sessions we run. Your instructors will meet you at Longsands Surf on the day of your session.

Any questions just let me know on shantibeeinfo@gmail.com
Unfortunately we cannot reduce the price of the workshop if you bring your own kit, but please do bring your own if you prefer to use it.