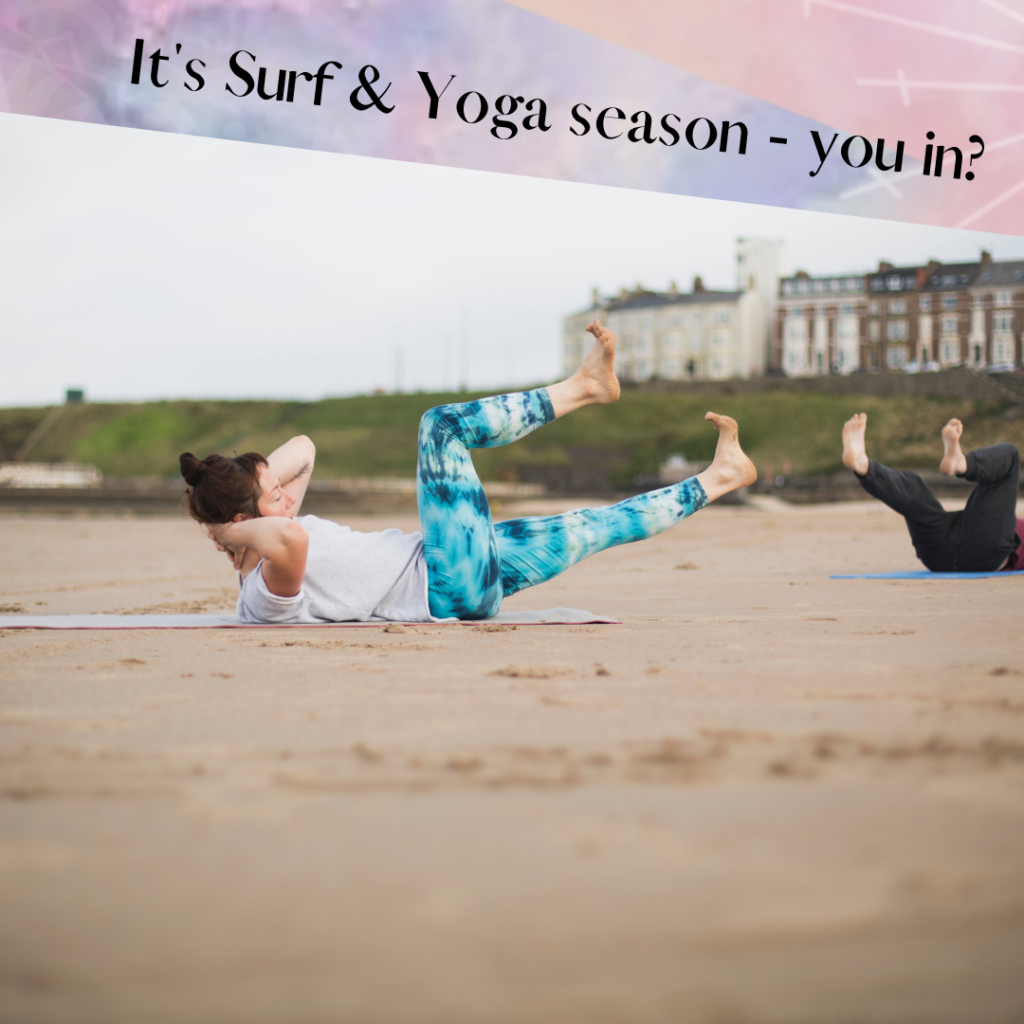 Join us for a two hour Surf and Yoga Workshop.
This workshop is beginner friendly, or if you have experience you can come and have some fun and develop your surfing.

For all the workshops you spend an hour on the beach practicing yoga before jumping in the sea and getting on the boards.

---
The yoga session is also open to all levels. The teacher will teach a Vinyasa Flow class – you will practice techniques that will help you warm up your body and stretch to enable a better and safer surfing experience. Mats are provided, you can bring your own if you prefer. For surfing we provide all the equipment you need.
Following the Yoga we will all jump into the sea. This is a playful session – we will do a bit of swimming to get our bodies used to the temperature and then spend as much time as we can catching waves with instruction.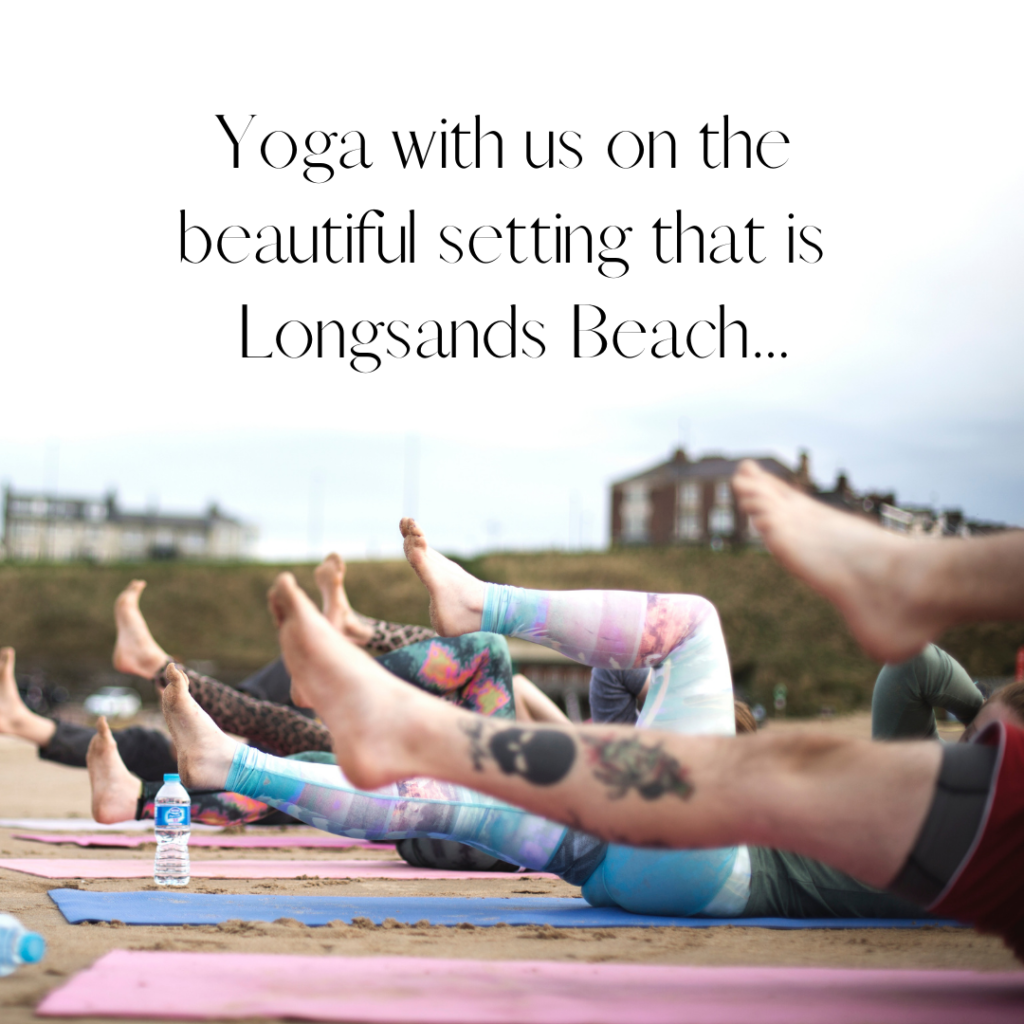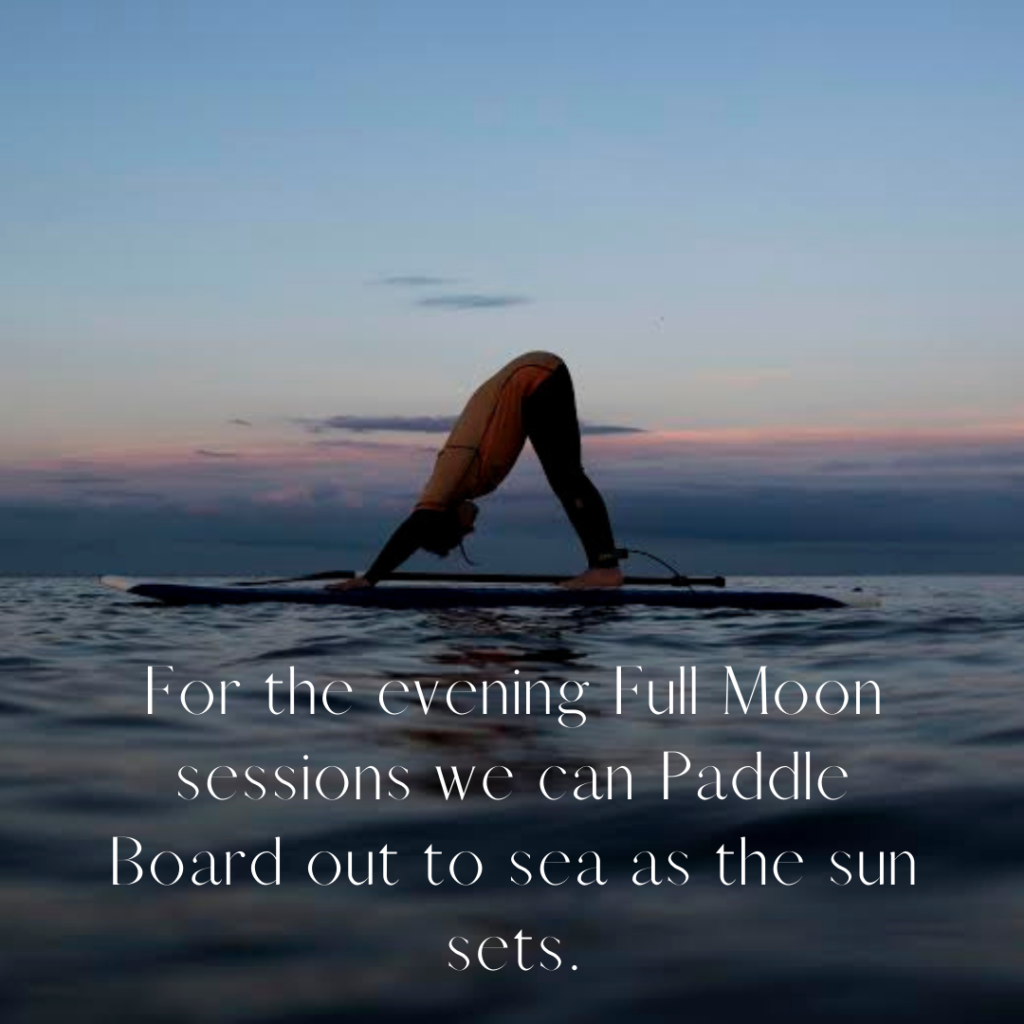 We can't always have waves, or good weather. The workshops will go ahead unless the conditions are not safe. Sometimes we might swim more and get the paddle boards out if it's flat. Other times we will swim out or around to other bays. The sessions are always fun, energetic and we encourage complete beginners to join us.
Surf and Yoga Workshops run on select Saturdays and Sundays 1.30 – 3.30pm.
Full Moon Surf and Yoga Workshops run on evenings 6.30 – 8.30pm.
* On booking you will receive confirmation. The night before the session we send out an email letting you know where we meet and what you need. You should wear your swimsuit under your yoga clothes, bring water and a towel. 🙂

*To run the workshops we need a minimum booking of 6 people. If this number is not met  you will receive a full refund.

*The workshop cost is all-inclusive, you do one hour yoga – one hour in the sea. If you want to do yoga and swim instead of surfing, that's fine too – the price of the workshop does not change.

The workshop includes your surf and yoga teachings, your yoga mat and everything you need to go in the sea (board, wetsuit and if you like booties).
Thank you so much for your interest – we really hope you can join one or more of the sessions we run. Your instructors will meet you at Longsands Surf on the day of your session.

Any questions just let me know on shantibeeinfo@gmail.com
Unfortunately we cannot reduce the price of the workshop if you bring your own kit, but please do bring your own if you prefer to use it.