Shanti Bee are seeking volunteers to help at well being social events this summer. Can you help us bring the community together?

We are seeking up to three people to volunteer with us on a sessional basis at events we are running over the summer holidays and at a social event and market we have on the 8th August.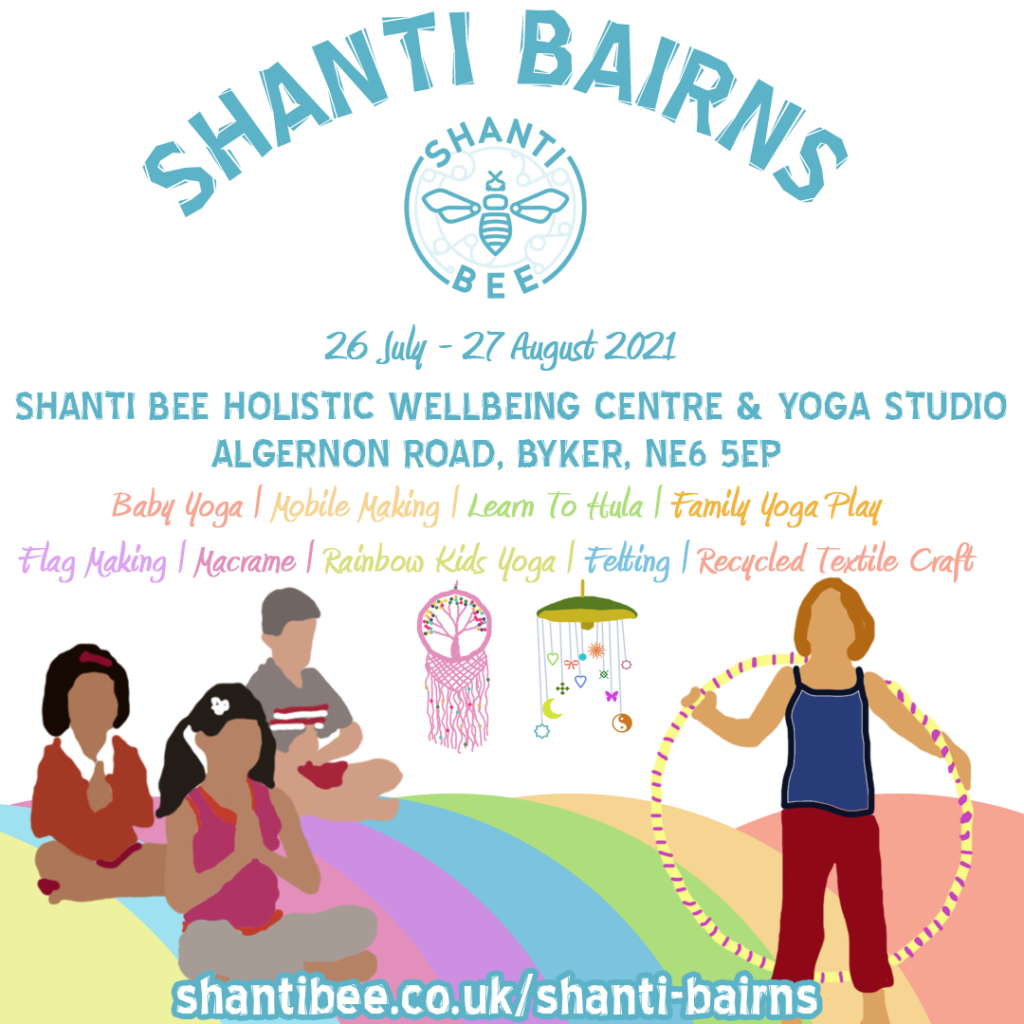 Shanti Bee are running Shanti Bairns, a Summer Holidays well being project for kids starting July 26th 2021.
Wellbeing activities running for the six weeks are specifically aimed at young children, with something for 0 – 13+ year olds and chill out spaces for the adults with tea, coffee and cake available.
Volunteers would be supporting the set up of the space and outdoor gazebo, kitchen support during the event and the tidy up following.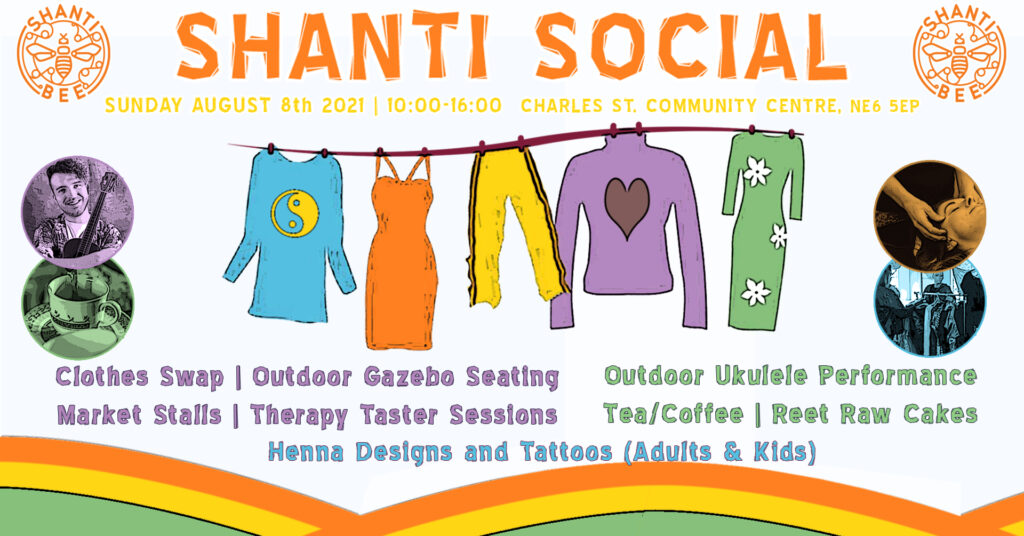 We also have a social event on August the 8th 10.00 – 16.00 that we are looking for two volunteers to assist at. One to support us in the kitchen and serving drinks and another to support our clothes swap area.
Travel expenses provided and lunch for anyone working over three hours.

Please get in touch with Rosie on shantibeeinfo@gmail.com / 07527728366