Holistic Therapies with

Natalia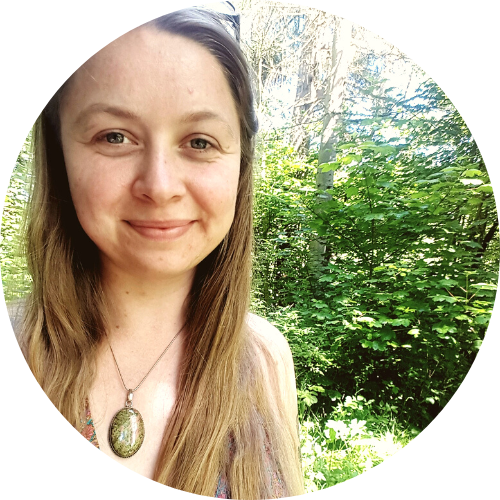 Nat @templeofthestarsbynat is a Qualified Energy Healer and Complementary Massage Therapist. She is based in Newcastle Upon Tyne and offers her treatments in 1:1 on Wednesdays at Shanti Bee.
Tuesday
---
Select your appointment:
(Get to know your therapist with a longer session to start, with 45 minute follow up appointments available thereafter)
Concession
(Under-grad students, unemployed, in-receipt of benefits, dependant on a state pension)
Follow Up
Her treatments are holistic, she will not only focus on your symptoms but also at the roots of the problem, by diving into what is happening with your body, mind and soul.
She can help you relax your body, calm your mind and reconnect with your inner voice by creating a safe space for you to reconnect, rejuvenate and heal yourself.
Her work is intuitive and each session may look different,yet your needs are always her priority.
Nat offers;
Reiki
Indian Head Massage
Neck,Shoulders,Back massage
Blissed out (Combination of Swedish, Lomi Lomi and Reiki)
Pregnancy massage (beyond 34weeks)
Here's how our complementary health therapies work…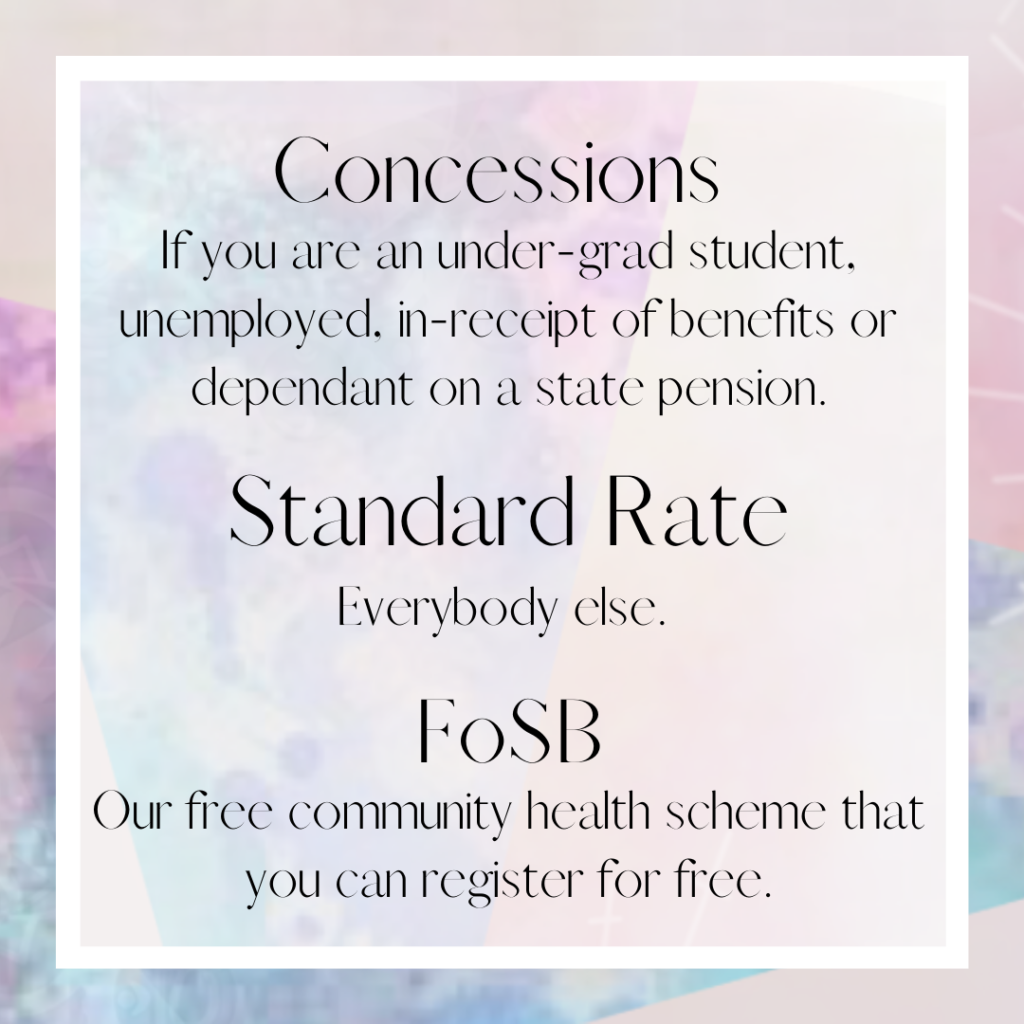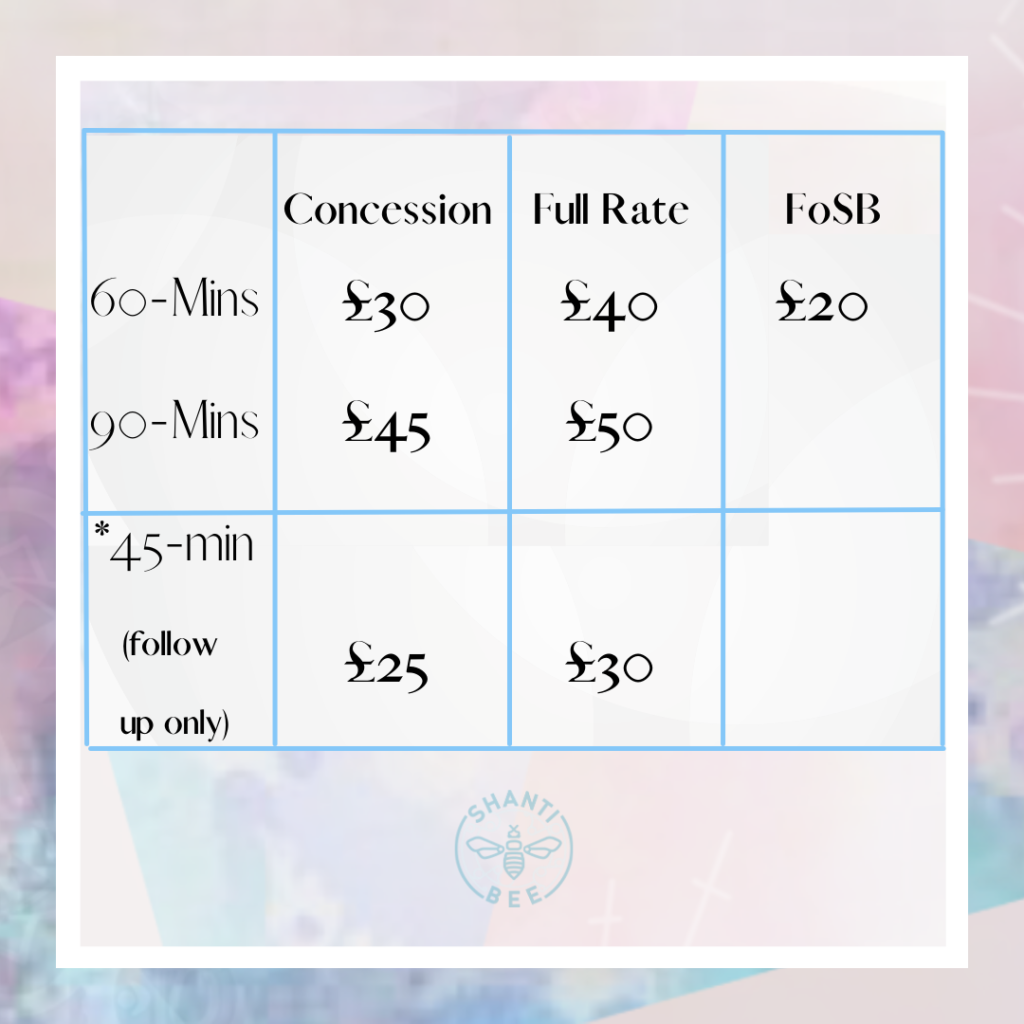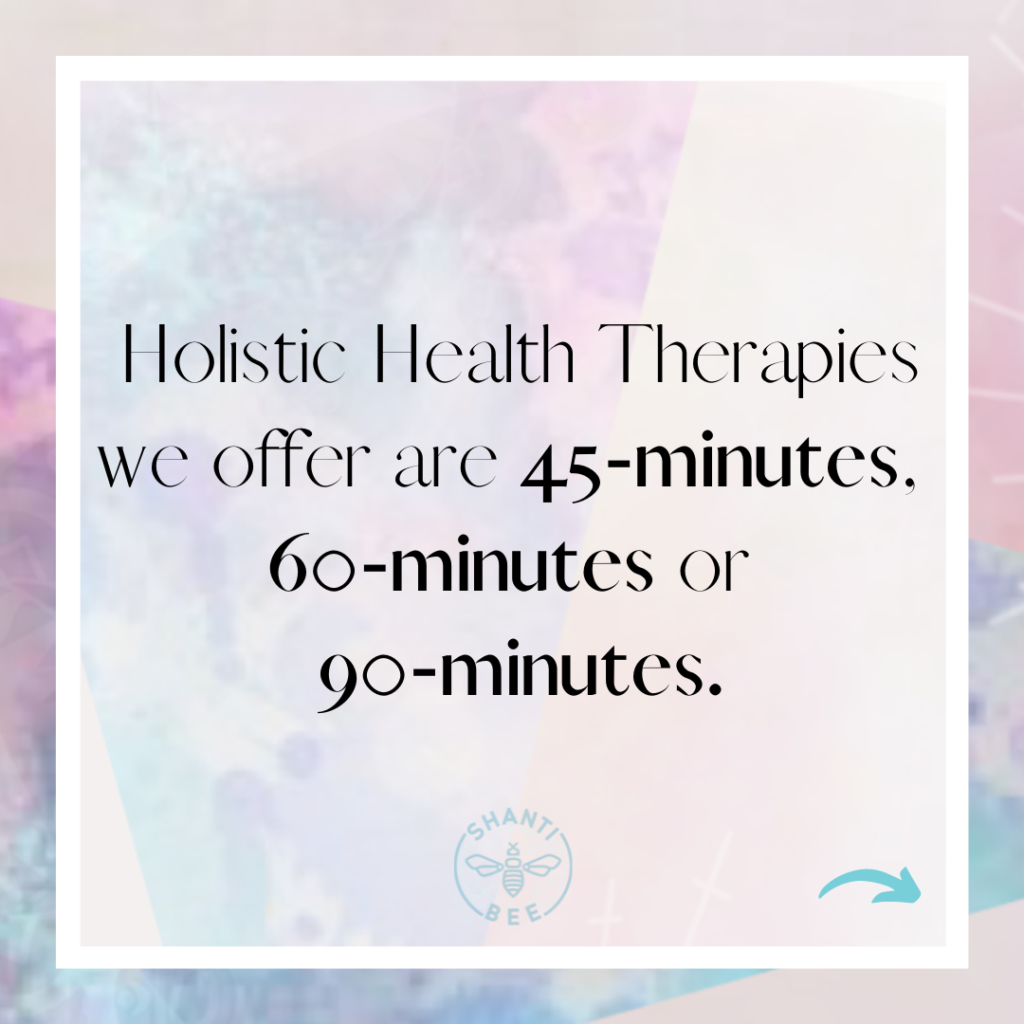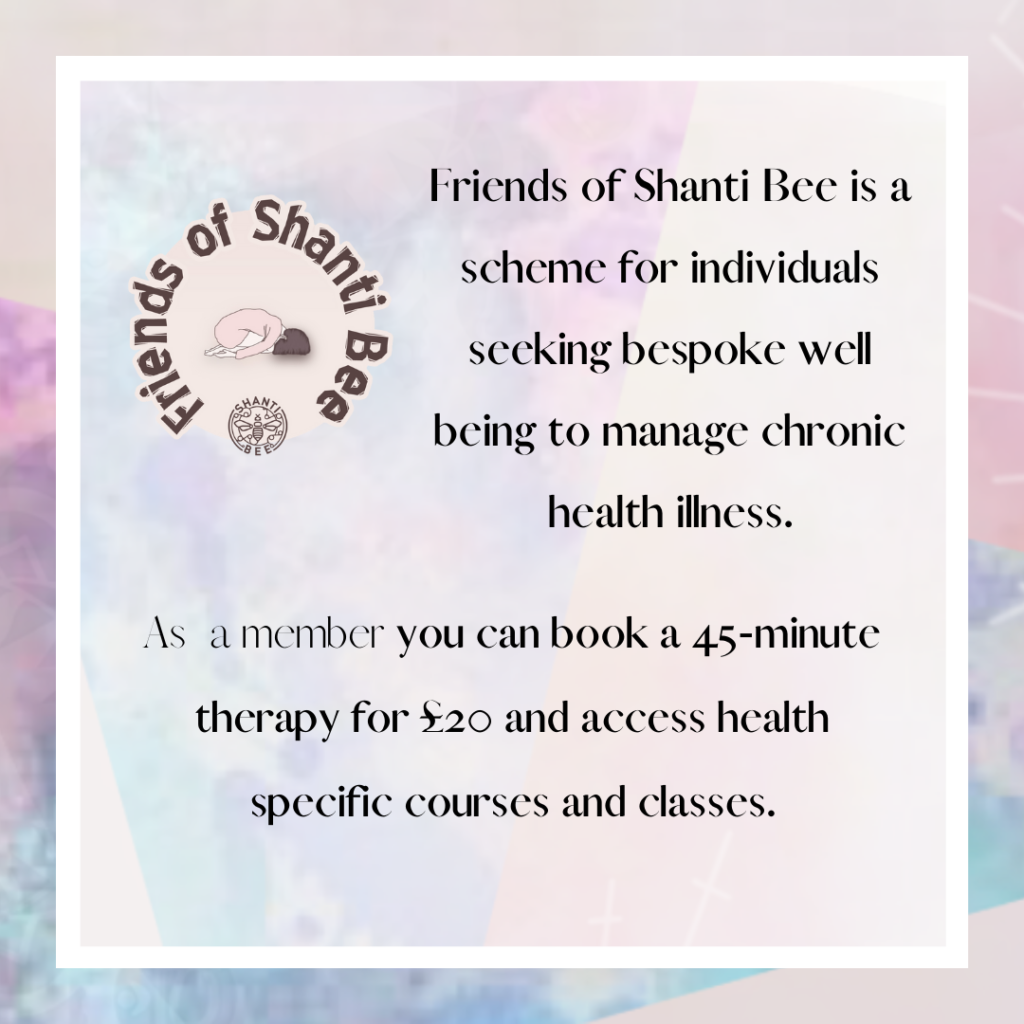 ---