Holistic Therapies with Lorna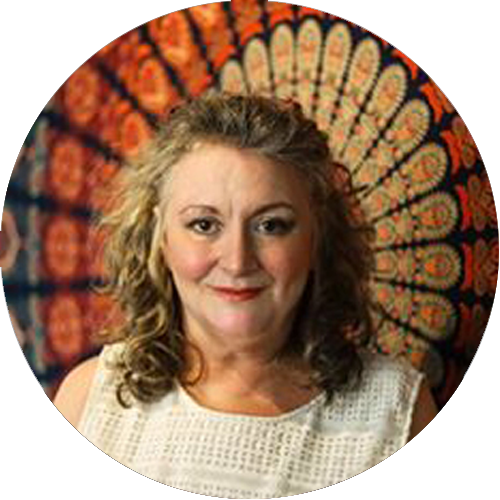 Lorna is an experienced practitioner offering Aromatherapy, Reflexology, Reiki and Indian Head Massage. She is a member of the Federation of Holistic Therapists and is registered with Ascension Aromatherapy Massage and Reflexology. Lorna may blend her therapies to enhance healing processes.
Aromatherapy Massage

Head & Shoulder Massage

Reflexology

Indian Head Massage

Reiki
Aromatherapy Massage
Lorna's Aromatherapy full body massages are a divine treat. She prefers to use 100% organic essential oils, chosen by you, to suit the ever changing patterns of mind and body creating synergistic blends for treating specific conditions, boosting energy or floaty sublime relaxation.
Aromatherapy Massage is a massage on the full body, or selected areas that would include the back, arms, legs, neck and head.
Essential oils are mixed with carrier oil and used in the massage. The oil is taken into the body (absorbed by the skin and inhaled through the nose) and can affect the mood and muscles accordingly.
When inhaled essential oils travel from the olfactory nerves directly to the brain and especially impact the amygdala, the emotional centre of the brain.
Reflexology
Reflexology is a massage on the feet that aids and supports different parts of the body. Your body is mapped out on your feet and so in a session the therapist will work systematically on both feet to ascertain any parts that might need more attention or focus.
Her essential oils may also be used in Reflexology, a powerful acupressure foot massage.
Reflexology is so relaxing it's a challenge to stay awake! The healing happens on a deep level, supporting the inner workings of the body to pay attention to the areas that need it.
Reiki
Non-touch healing which channels a universal energy through the palms of the practitioners to the patient in order to encourage emotional or physical healing. Some sessions do involve a light touch – this is up to the patient and Lorna would always discuss this with you.
Indian Head Massage
A relaxing or stimulating massage on the head, tapping into pressure points. You might need to be relaxed and so this is generally where you will go. You might need to be awakened – if so your treatment will leave you feeling invigorated!
Here's how our complementary health therapies work…