Holistic Therapies with Nina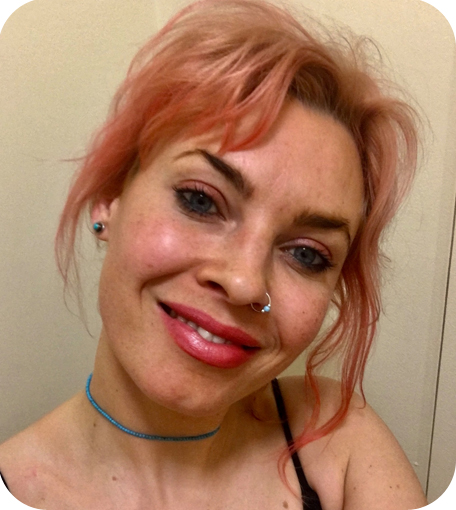 Nina is a qualified massage therapist and beautician. She has had experience working in a luxurious spa and believes that healing begins with the mind and you should work from the inside out. As a therapist she tailors each treatment to the specific needs of the client to create a relaxing and comfortable experience. Nina likes to create a truly relaxing experience that leaves the client with a renewed positive energy and a sense of well-being.
Holistic Massage
A massage that uses various techniques similar to Swedish massage that aims to drain out toxins and heal the body on a physical, emotional and energy level.
This involves using specific aromatherapy oils, sometimes pre-blended to suit the client's needs followed by energy healing methods.
Hot Stones Massage
A massage with added hot stones, which are 'basalt natural stones', a type of volcanic rock, which contain healing properties and retain the heat.
These stones are heated prior to the massage and used in the massage and moved around the body in massage strokes. The heat is very soothing and great for any muscle tension. The heat relaxes the body that helps to get deeper in the muscles. This is particularly good for pain relief, joint disorders and reducing inflammation. I find hot stones to be very good for anyone who suffers from arthritis.
Pregnancy Massage
A massage designed for pregnancy that involves various massage techniques that helps with any uncomforted and aches during pregnancy. This consists of drainage movements that relieves excess water retention and puffiness.
Pregnancy massage involves being positioned on your side with lots of extra cushioning for full comfort and also sitting up to work on the feet and head to finish.
This is a full body massage designed to be comfortable and very safe. Aromatherapy essential oils are avoided for safety reasons but a high quality carrier oil will be used to leave the skin soft and supple.
Deep Tissue Massage
A massage that aims to work the muscle tissue on a deeper level. It consists of warming up the muscles with massage techniques and then gradually using deeper pressure using forearms, knuckles and elbow work. This massage is good for anyone who likes deeper pressure, people who do a lot of physical exercise or get a lot of pain caused by tension in the muscles.
Indian Head Massage
A massage focused on the upper body, face and head alongside energy healing concentrating on the upper chakras. This massage is great for overall well being specifically aids relaxation and is good for stress, headaches and insomnia. On a physical level this massage is good for any upper tension especially the head and neck. On a mental level it aids clear positive thinking, inspiration and intuition.
Reiki
This is an energy healing treatment that involves the use my hands either directly on the body or hovering just above to transmit energy. There are various positions of which I will use on various areas of the body. I like to cover each chakra point and see what I sense to assist the areas that need more healing. I also often use crystal placement to assist with the healing process.
The process works by my hands working as a transmitter of using universal love energy to increase positive energy flow through the body and dissolve and remove any negative blocks that will enhance the bodies own ability to heal itself and restore it back to balance.
Reiki is beneficial to a wide range of health conditions including stress, anxiety, depression and chronic pain.
Tarot Cards
I have performed Tarot and Oracle readings for many years, starting with friends and family over ten years ago. Over the last two years I have developed my skills by attending a physic development course and a Tarot course up to advanced level. Since completing these I have done readings on a professional level and am very confident in my knowledge and intuition.
A card reading is not just about predicting the future. It's about giving guidance, insight and a deeper understanding of yourself and higher purpose. A reading can be used to bring clarity and answers to questions.
By connecting with the subconscious mind, the reading can help to remove and heal any blocks by nurturing awareness, helping you move forward and create a better future with optimism.
I do a selection of different readings with different card spreads and cards. I also use Oracle cards for added insight and detail. All readings are tailored to the individual client.
Nina offers all of her treatments as combos and singular sessions.
Here's how our complementary health therapies work…
It's simple. Treatments are 45 minutes long (double sessions are available) and are priced on a sliding scale. Or to put it another way… You pay based on your current circumstances.
If you feel like you're taking advantage of our good nature, don't worry…
JUST DO A GOOD DEED FOR SOMEONE ELSE!