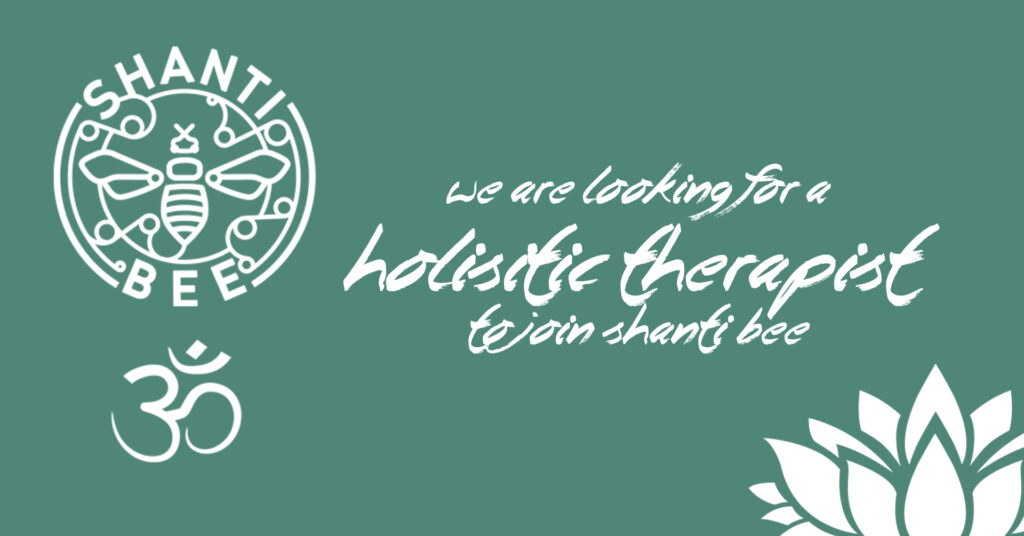 We are seeking a Holistic Therapist to join the team!
Is this you?
We are a group of self-employed practitioners, sharing a managed therapy room and booking system looking for a therapist trained in a range of Complementary Health Therapies, to further extend our offerings at the centre.
The therapies are offered on a sliding scale at community rates and so your role will be valuable in providing low cost therapies to the community. There would be outreach and corporate projects available in this role.
We would love to hear from you – please send your CV or details of your skills and experiences to Rosie at shantibeeinfo@gmail.com
We are looking for someone to work Fridays (with Thursday mornings and Saturdays also available) to start as soon as possible – if the region goes into lock down this will of course effect the hours and bookings, however this is a long-term post. We are looking for someone who wants to be part of the team and also the bigger vision of Shanti Bee.
You can read more about us on our website www.shantibee.co.uk or if you'd like to talk through the post please call Rosie on 07527728366.