At Shanti Bee we are a growing team of self employed practitioners. With the support of our team we can create a bespoke event, course, well being day or mini festival for your workplace.
Alongside our corporate services we can coordinate comprehensive well being services at festivals. From a single pop up yoga workshop to a full timetable of workshops and set of DJ's / chill out performances.
We can also provide a vegan cafe space and full decor.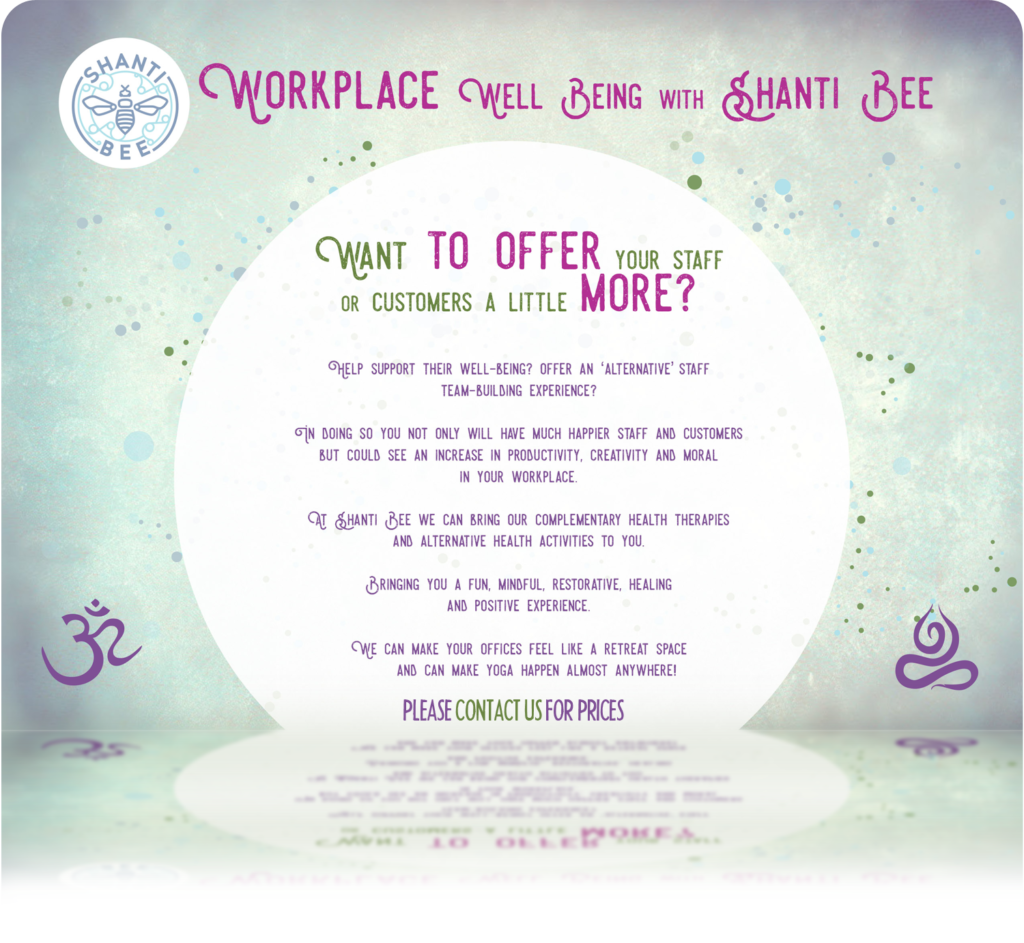 Shanti Bee Well Being Space – AMA Conference 2019
Photographs. "Shanti Bee well being space at AMA conference 2019 (c) Marion Botella at The Baltic Newcastle
Shanti Bee Well Being Area Lindisfarne Festival