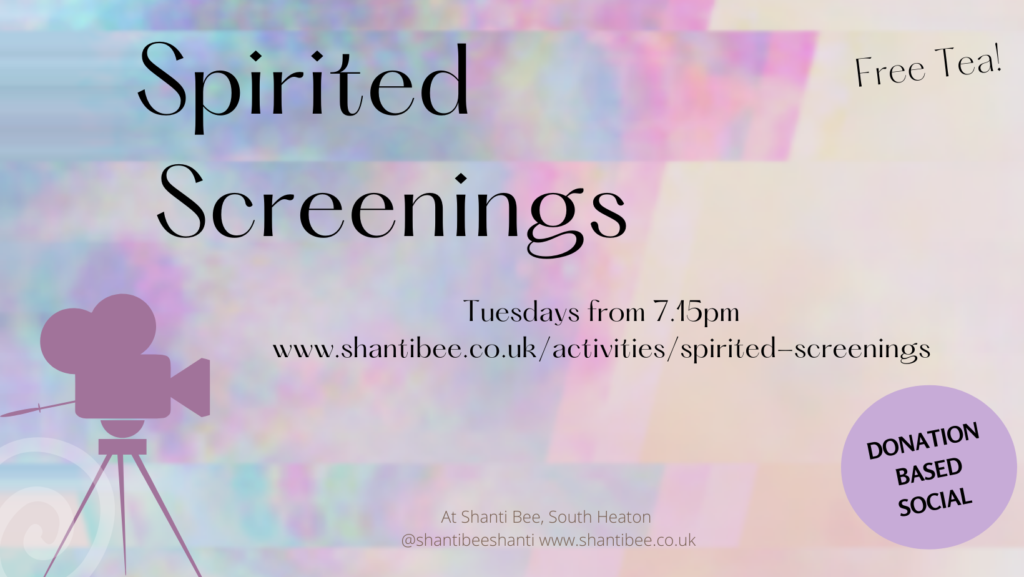 Once a month at Shanti Bee we will be hosting a night of spirited Screenings.
Showing films, documentaries and TED Talks that will ignite some great conversations on and off the big screen.
Join us in our cosy studio as we start up the projector for an evening of self-development and learning, together in community.
We haven't finalised the showing list yet so why not drop us a message or comment below, to share what you'd love to see!
From 7:15 pm, at the Shanti Bee studio, South Heaton @shantibeeshanti
This is a donation based social: https://localgiving.org/charity/shantibee/