Encountering The Arcana with Simona
The course is suitable for all Tarot lovers – from beginner s who are just dipping their toes in to more advanced and experienced practitioners . There will be plenty of interesting information and practical tasks for all. The course covers the 600 year history of Tarot and dives into the lives of some important figures (fortune tellers and occultists ) who have shaped the look and the meaning of the cards as we know them today.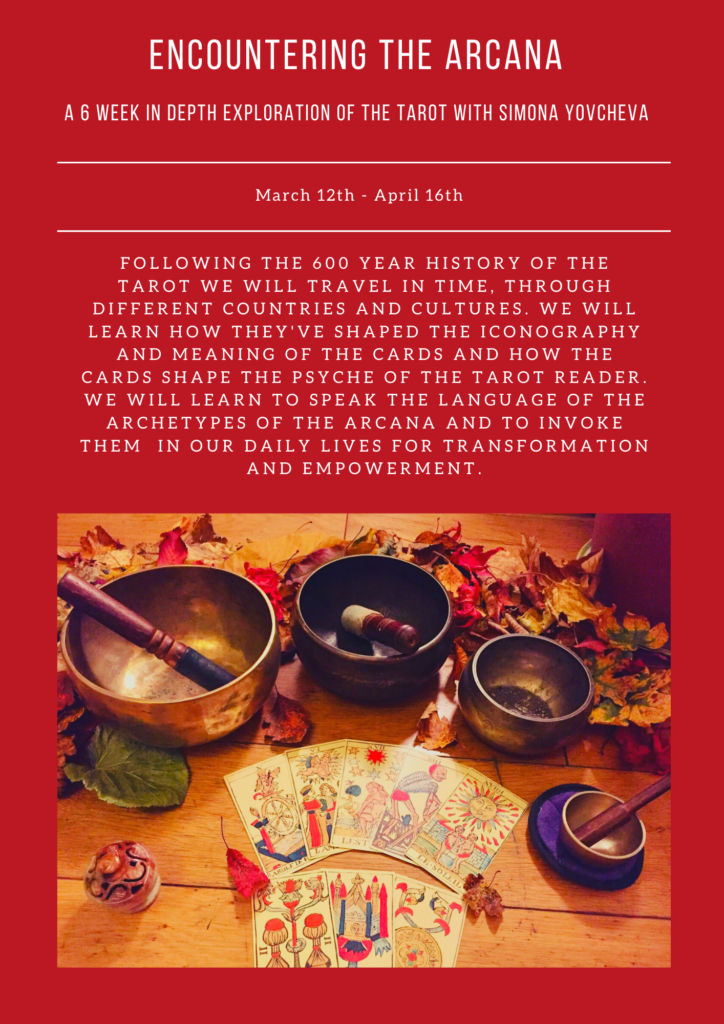 In this course we will learn:
The meanings of the cards and how they've changed through the ages.
The difference between Divining and Fortune Telling with Tarot cards.
The European way of reading them versus the Anglo/American way.
How to work with archetypes and psychology.